At the turn of New Orleans 300th Birthday and the hype they are selling 'A New New Orleans," it has me worried about our Native New Orleanians' future, especially with all the changes that have taken place after Katrina. Maybe, it's the word "New," new means different and transitions from the norm. For instance, you buy a new car, a new house, or break up with your old boyfriend and meet a new boyfriend. What exactly is this "New New Orleans" they are glorifying? I thought I heard her wrong, but yes, in the end, she states, "together we will create a New New Orleans?" So, "Laissez les bons temps rouler," the famous local adage saying, "let the good times roll," is what we live by. But since Hurricane Katrina the  saying feels more like "let the natives roll out!"
New Orleanians are hospitable and kind by nature and we roll out the red carpet for tourists at work and in the streets. Sadly, this generous spirit of ours is thrown to the wayside, forgotten and push-out  by those same tourists who fell in drunk love with New Orleans by way of the French Quarters. They decided to move here permanently without knowing anything about what lies beyond the tourist trap. And they fail to realize that the mystical feeling that took over them was because of the people who are the heartbeat of New Orleans. Still they come and disregard our very existence and initiate a total takeover of the city they loved as is while they were visiting. The New New Orleans they say, but it looks like the Gentrification of New Orleans to those of us that only know it as home.
Things have changed, been modified, and removed from New Orleans Culture when they start messing with the Gumbo…As it stands today, well in my eyesight and on my palette, New Orleans has turned into a water-down bowl of Gumbo. It's actually not Gumbo in some restaurants here anymore, but the wild peasant and alligator sausage soup as one tourist informed me she was served when she asked for New Orleans Gumbo… Where they do that at? It seems in this new place soon to be New New Orleans. It's not Gumbo anymore, it's soup, and you can get that at any grocery store in the world. 

As I think of New Orleans, our home, culture, and history, I realized that We, Black and Brown New Orleanians, contribute to the majority, of the city's cultural aspects that bring people here day after day. New Orleans, unlike Atlanta, does not fall under that umbrella as being a Black City, when in essence, if one takes away what makes New Orleans, New Orleans, it would be the black and brown influence.
In the past 15 years, the neighborhoods have become more expensive for black middle-class families to afford, so you can only imagine what has come to be for those living in the lower-class. People can't afford to live in their homes, no less the neighborhoods they grew up in since the changes. If a house was $30,000 before Katrina, it is now $150,000+, which is in the urban area. The same areas they built the I-10 over to avoid it. "Transplants" are taking over these neighborhoods, pushing the low working class further from the tourist trap they are needed to work in. I wonder if transplants move in these areas to be closer to the French Quarter. Days of the past when people drove from Jefferson Parish meant you were living a life of prestige. Now, they buying up shotgun houses for cheap only to knock down walls and remodel the inside. I do not understand that for the life of me. People are literally buying a shotgun double just to have that most "iconic piece of New Orleans architecture…" weird. What once home two separate families is now an expensive narrow house with two front doors for one family…
I'm not being bias nor speaking on all transplants or builders who are here, because I felt met some who love New Orleans and her people as much as I do. But, I'm just calling it as I see it and my life experience. I believe not having roots that were uprooted is the issue with most who wave off what has been happening in New Orleans. They lack understanding and compassion, because they haven't lived it. They come with this talk of a "New New Orleans, moving into the urban neighborhood, building luxury homes and operating Air B & B's," without concern for those who were the former occupants.
Not much has been done to ensure that those who could not return due to the New higher cost of living in New New Orleans. They are forgotten and those who remain are being pushed out  because of gentrification. Now "wealthy suburban white folk" scope out and buy up land from their computers only to come in to change the dynamics of tight-knit communities. Yes, I said "white folks" which happens to be a part of my DNA just as well as African and Indian. I can call a kettle black without malice which may not be the case for those that cringe when they say Black.
That's another thing I have noticed in the past years is that those not of your race get extremely upset when Black people speak of their life issues that were brought on by another race. If you happen to be of that race and you were not the cause of an issue then please do not take it personally. Once again when I speak of gentrification in New Orleans I am not speaking about my neighbors, my friends who may not be Native New Orleanians but moved here because they truly love and embrace the culture, traditions and people. No, I'm speaking about those who moved here because it's a "Good Look" or a "Great Investment" and those who live in an urban neighborhoods and refuse to engage with the community.

I lived Uptown most of my life and we were one of few black families in our neighborhood, but black or white everyone interacted with each other. I didn't know what racism was growing up here. All I knew was when I went on the other side of St. Charles there were more black people. And maybe that's another thing, the white people I grew up with where New Orleanians…and that means a whole lot.
Yes, it's another take over of land and a culture, as they have done for hundreds of years with the Native Indians.
"I don't get how our people, our culture, are being pushed out and/or forced to not come back since Katrina.
A group of mostly white protesters actually held signs on Crowder Boulevard, proclaiming that this neighborhood did not want poor people to live here," said Dr. Beverly Wright in The San Francisco Bay View. 

It seems that the plans for the 'New' New Orleans include the pushing out of thousands of poor African-Americans with the intent of concentrating families in the East and any other suburb where they can be pushed out of the city."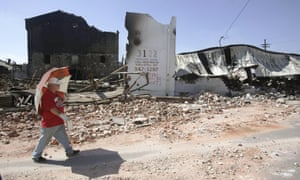 The 9th Ward continues to sit in ruins while they hurried up and turned the projects, such as the Iberville, into luxury downtown apartments and condos. Those who lived in housing before Katrina could never afford to come back with the price tag on the rental/mortgage condos… Oddly, the Iberville Project, which wasn't affected by Katrina, was the 1st to be remodeled… City living right in the heart of downtown… I wonder why they didn't want to live in Iberville before Katrina? There were openings all the time.
Do they not realize that the increase in rent and the low-paying jobs will make a New New Orleans because it definitely won't be New Orleans. New Orleans is made up of African, Spanish, Indian, essentially what we call Creole Culture, but technically New Orleans is an African American city. Everything from the ground up was created by these people. The very heart beat and soul of New Orleans lives through them.
New Orleans is strong even while broken, resilient, loving, embracing, forgiving, enduring, a survivor who will keep resurrecting after each drowning, each political corruption, and after each death, she will rise. She will comfort and provide for those knowing she can give birth to a plentiful harvest because she will always have strong roots.
New Orleans is a spirit alive in all of us, and we can let them continue to bend us into something we are not. We are New Orleans. We can't forget that.