Built to beat the heat, these distinctive elongated homes are a fixture of the Crescent City, and beyond.
June 10, 2021, 9:28 AM CDT
Finding shotgun houses in New Orleans is easy.
Thousands of these modest structures exist across the city, appearing in any neighborhood developed before 1920. And beyond the city, too, in bayou communities through Louisiana and Mississippi and up into the lower Mississippi River and Ohio River Valleys — even as far away as Louisville, 700 miles north in Kentucky. Narrow and elongated, these linear houses are treasured by visitors and tourists alike in New Orleans today.
Indeed, it's hard to imagine New Orleans today without them. These homes-without-hallways are as much a hallmark of the Crescent City as brass bands or beignets. No single architectural style encompasses the shotgun: They come in Spanish Colonial, Greek Revival and Federalist flavors, with hip or gable roofs. Some feature elaborate gingerbread detailing while others boast imperious classical facades. Shotguns are a way of life in New Orleans, enduring over time as design trends come and go, another inimitable feature of the classic city.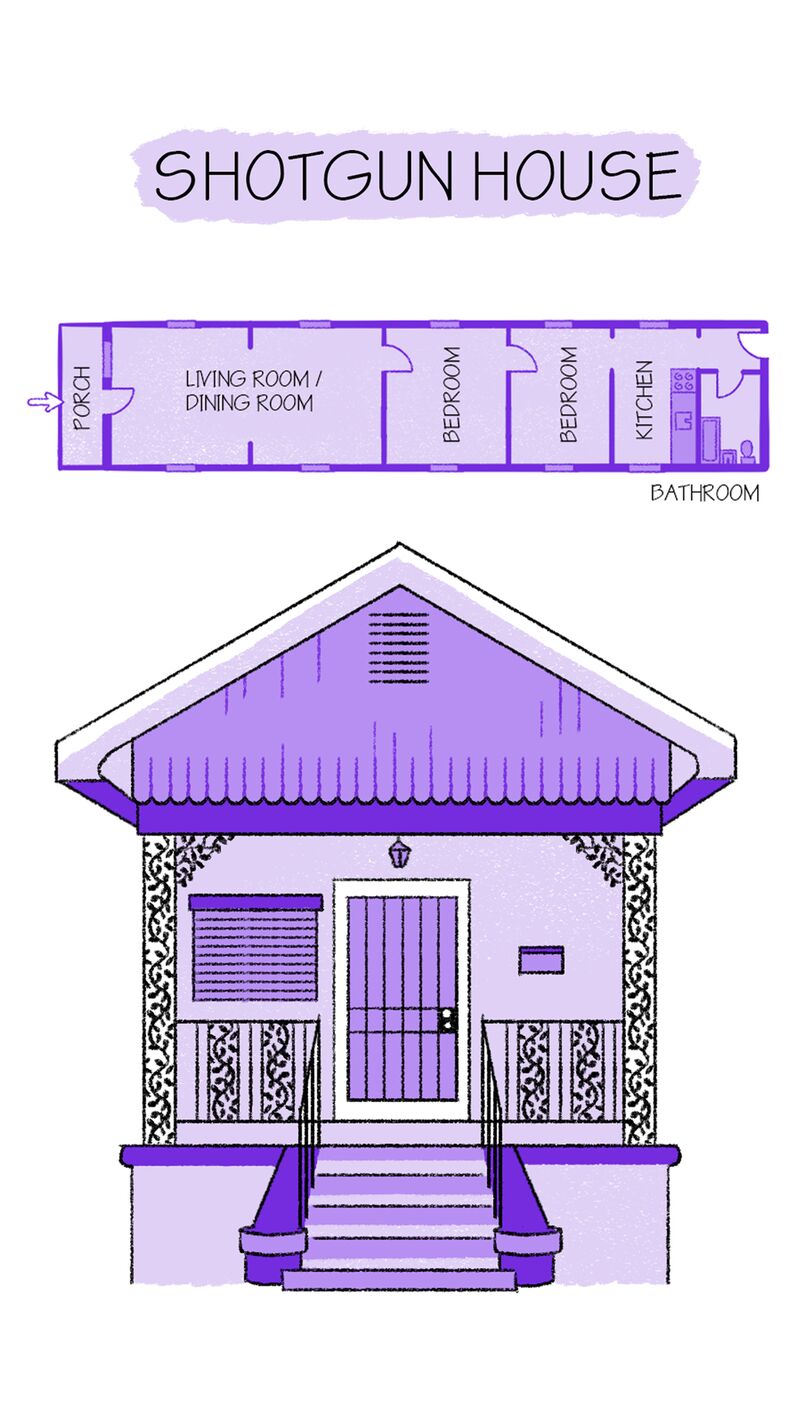 Yet shotguns were for a long time far less popular than they are today. "For decades, even after the rise of the preservation movement in the 1920s, most architects, architectural historians and preservationists tended to ignore shotgun houses, favoring instead antebellum townhouses and older Creole cottages," says Richard Campanella, author and professor of geography in the Tulane School of Architecture. "Shotgun houses were seen as rote, simple and functional. Incredibly, well into the 1960s, you could get a demolition permit on a shotgun even in the French Quarter."
Tracing shotgun houses back to their origins isn't so easy. The first official records of these houses in New Orleans date back to the era of the Louisiana Purchase (1803). So named because you could ostensibly fire birdshot from the front door through the back door without hitting a wall, shotgun houses weren't actually identified as such until much later, long after their peak in the late 19th century.
Building on an African Architectural Legacy
While some theories hold that local builders designed shotguns in response to narrow urban lot sizes or to beat a real-estate tax on frontage, historians point to a global picture. John Michael Vlach, professor of American studies and anthropology at George Washington University, has said that a turning point in the history of the Atlantic slave trade likely ushered the shotgun house to New Orleans. Vlach traced the traditional long-house format from Yoruba peoples who were enslaved in Africa and transported to Saint-Domingue (now Haiti). The massive slave revolt that ended with the Haitian Revolution in 1804 brought many thousands of freed and enslaved Black people to New Orleans — and with them, both demand and know-how.
"The influx of Haitian immigrants made New Orleans a truly black city," Vlach writes in a 1976 journal article outlining his theory. "The massive increase in the population of New Orleans in 1809 created a severe shortage of housing. Free Blacks were in a position to both buy and build houses of their own choosing. They controlled enough financial resources and physical skills to develop their own architectural environment."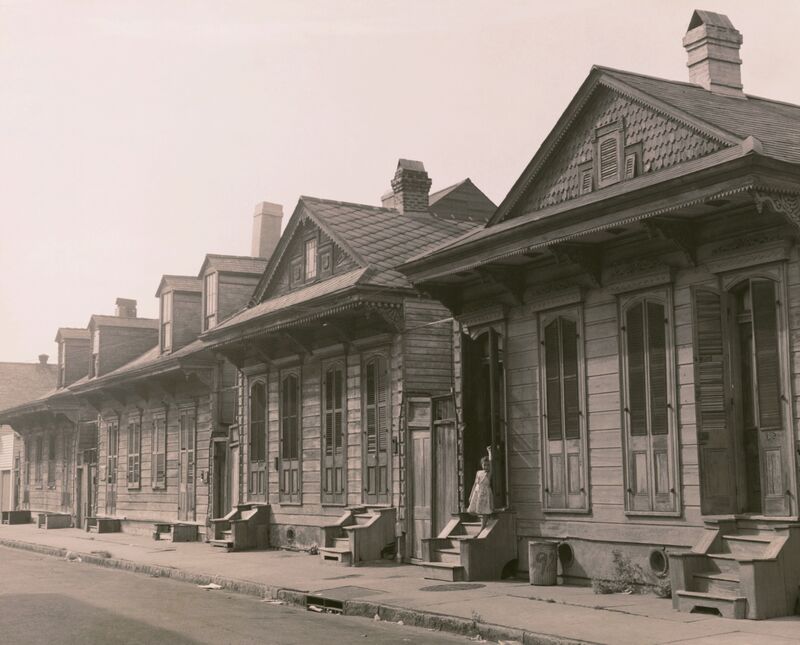 Full article can be found: https://www.bloomberg.com/news/features/2021-06-10/design-history-of-new-orleans-iconic-shotgun-home
Source credit: https://www.bloomberg.com/news/features/2021-06-10/design-history-of-new-orleans-iconic-shotgun-home?utm_source=url_link