It breaks my heart to inform all of that Melba Ferdinand, who started the Café Rose Nicaud with husband Kenneth, said the couple, now in their 70s, are retiring as reported by NOLA.com.
Café Rose Nicaud has closed its doors on December 16, 2019, after decades of contributing to the character, charm, and culture on Frenchmen Street, as well as being a vessel to bring the community together. There are only but a few Black-owned businesses not only on Frenchmen St but the city as a whole, and this news of its closing shows the effects of gentrification in New Orleans. After Katrina, their customer base changed as well as Frenchmen St, and they made adjustments, but I imagine it was not the same just as most businesses, well life for native after Katrina. Local businesses survived in the past because their businesses were patronized by loyal locals who are often overlooked by tourists because it's not a commercialized New Orleans business.
Café Rose Nicaud was located on Frenchmen Street in New Orleans. Frenchmen Street is just as lively as Bourbon Street but attracts a mature, outgoing crowd to enjoy New Orleans Nightlife and Artistry. Nightclubs, restaurants, bars, and music halls line the sidewalk from Decatur to Royal. Brass bands put on a free show on the corners of Frenchmen Street. Locals and tourist alike bar and club hop down Frenchman Streets to hear a live New Orleans musicians of different genres. But for years Café Rose Nicaud black-owned coffee shop-café on Frenchmen Street and now we are left to mourn the loss of another business that contributed to the culture of the city.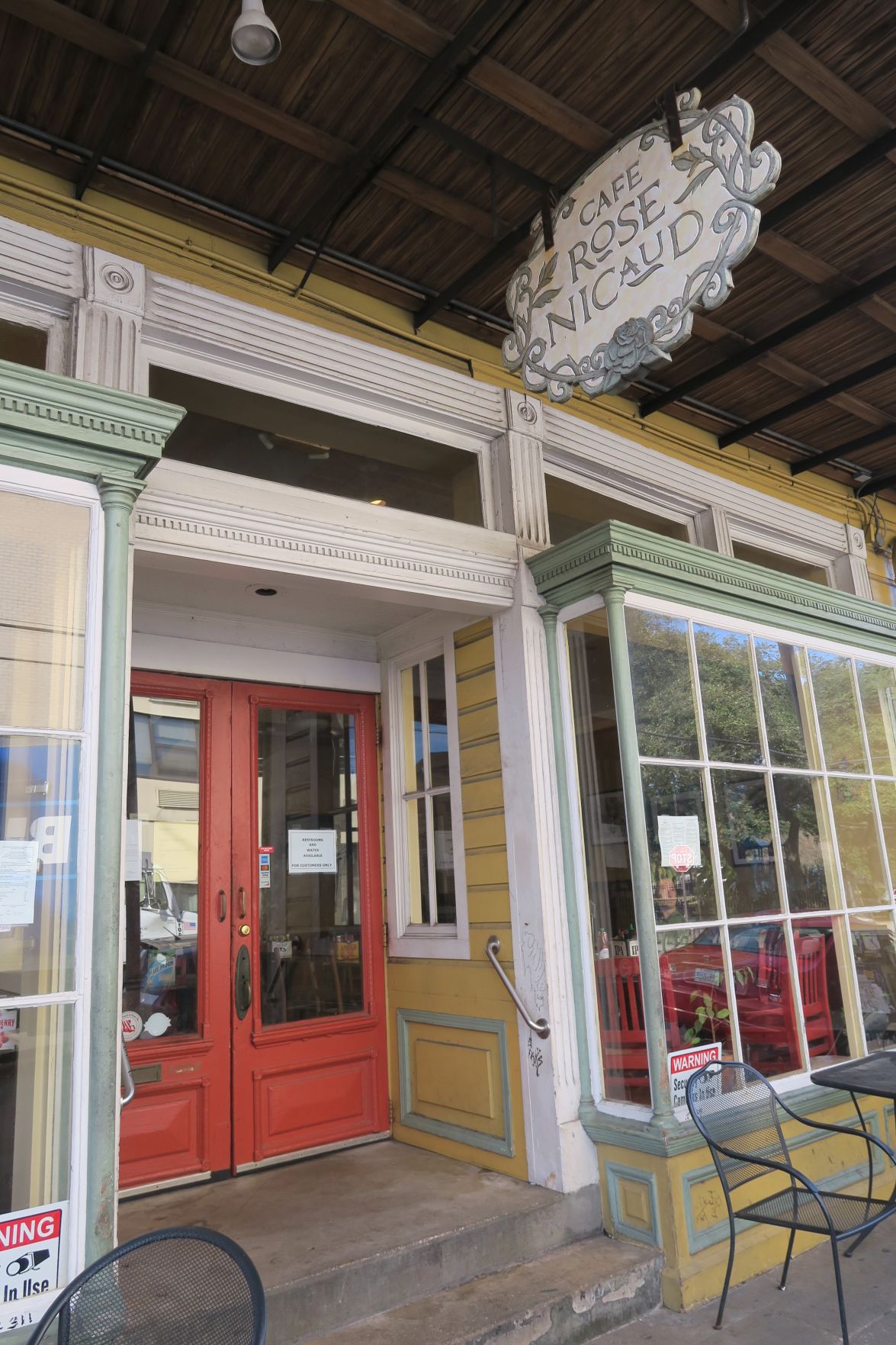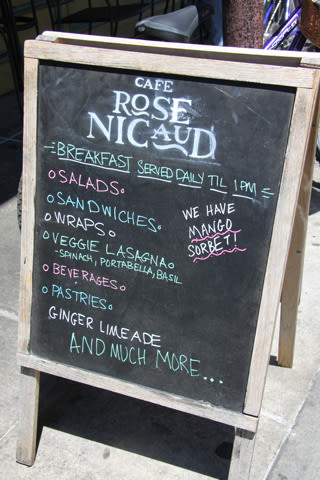 There was a second line with the Storyville Stompers on Monday, December 16 celebrating Café Rose Nicaud 25 year + run and a fruitful retirement for proprietors Melba and Ken Ferdinand.
https://www.facebook.com/plugins/video.php?href=https%3A%2F%2Fwww.facebook.com%2Fcaferosenicaud%2Fvideos%2F791031928036284%2F&show_text=1&width=267
https://www.facebook.com/plugins/video.php?href=https%3A%2F%2Fwww.facebook.com%2Fcaferosenicaud%2Fvideos%2F812465155880400%2F&show_text=0&width=267
https://www.facebook.com/plugins/video.php?href=https%3A%2F%2Fwww.facebook.com%2Fcaferosenicaud%2Fvideos%2F482969952424895%2F&show_text=0&width=267
Kenneth and Melba Ferdinand said,
"It's that time for us, and just as important, the street has changed, and we didn't change with it. That's not regrettable, we love what we did and how we did it."
The couple owns Café Rose Nicaud's property, a two-story historic building near the corner of Royal Street. Ferdinand said a sale of the property is in the works, though she could not name the prospective buyer.
"Born into slavery, Rose Nicaud was known to sell coffee on the streets of the French Quarter on Sundays," writes Ian McNulty. At the time of its opening, Mrs. Ferdinand said Rose Nicaud "was a place for people who were done drinking or didn't drink but wanted somewhere to go before a show."
McNulty also reports that, though December 16 was Rose Nicaud s final "official" day in operation, the business will open on December 28 "for a special day for customers and friends to gather one last time."
On its website, there's a statement saying,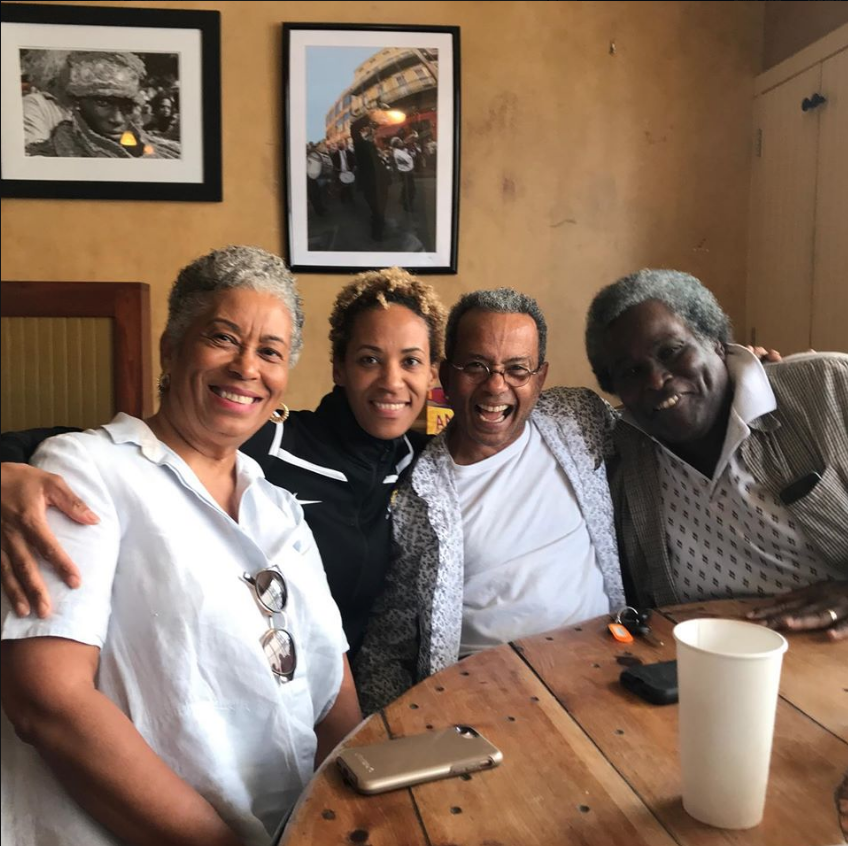 In the early 1800s, Rose Nicaud became the first known coffee vendor in New Orleans. Rose, a slave, saw the opportunity to provide a service to French Market vendors, workers, and shoppers by providing them with fresh, hot coffee. Rose created a portable cart that she pushed through the market on Sundays, selling "cafe noir ou cafe au lait." Her entrepreneurial efforts were a quick success. One customer is quoted to have said, "Her coffee is like the benediction That follows after prayer."
Rose likely provided the majority of her earnings from the day's sales to her owner, as this was the typical arrangement. She saved the portion she was allowed to keep until she had enough to buy her freedom. Rose's earliest customers stood next to her cart to drink their coffee. Later, she created a permanent stand in the Market, and her customers were provided with seating. Rose's success inspired dozens of other women of color, who sold coffee from small portable stands.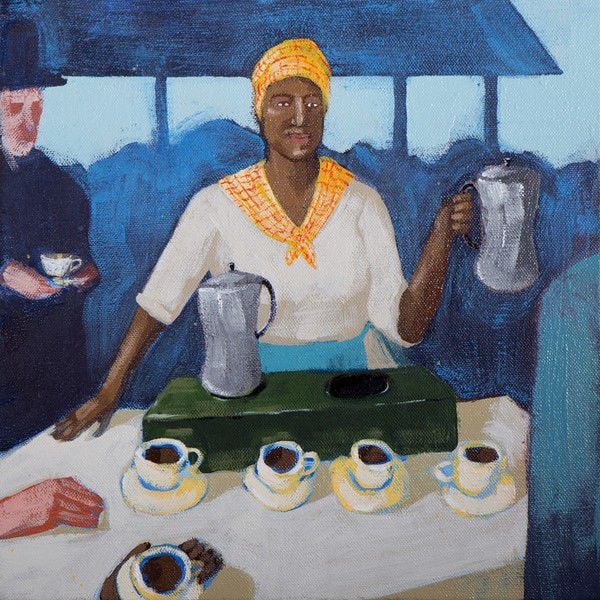 In the 19th and early 20th century, many resourceful women of color in New Orleans made their living. They supported their families by selling coffee, pralines, calas, and other food and drink in the French Market and on the streets of the city's old neighborhoods. They were known as Les Vendeuses.
Cafe Rose Nicaud is dedicated to the memory of Rose Nicaud and her pioneering success as a leading entrepreneur whose resourceful spirit and extraordinary efforts continue to inspire us today.