One can not think of New Orleans without thinking of Red Beans and Rice. There are many recipes for Red Beans & Rice and various brands of beans that cooks use, but I believe that the best pot of Red Beans and Rice are made with Camellia red kidney beans. Camellia Brand® is a New Orleans company specializing in beans, peas, and lentils.
I have tried many brands of beans, be it white, red, or green and Camellia Brands always prove to cook up the best pot of beans. Their beans just cook up creamier than any other brand. Plus, it's the only brand my Momo (grandmother) and my Mama used. A bag or two was always in the pantry.
If you don't live in New Orleans or anywhere in Louisiana you can order them online.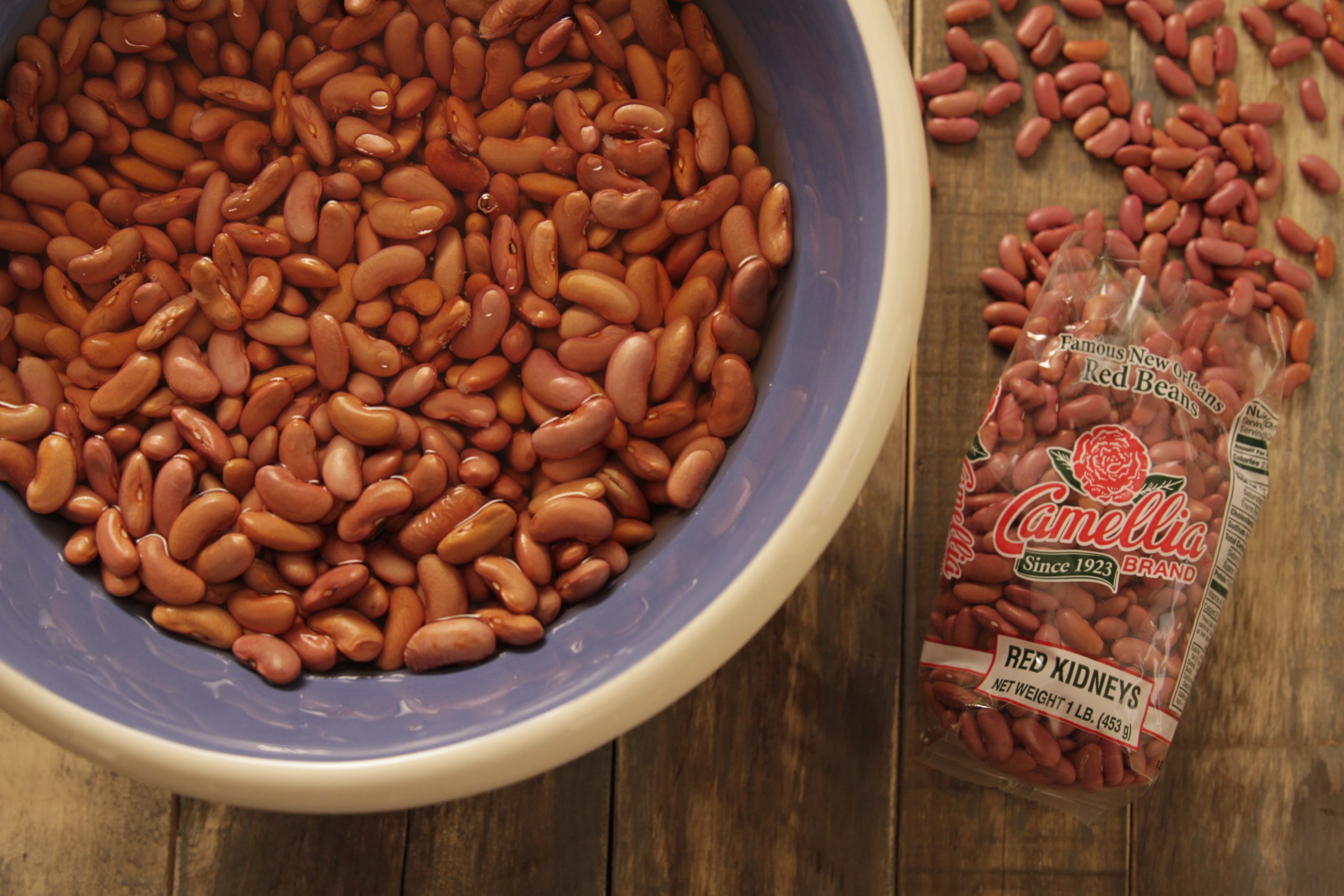 There have been times when I used cans of Blue Runner red beans, but for me, the steps in cooking Camellia red beans especially on Monday feel soulful. But feel free to use any type of bagged or canned red kidney beans that you wish. I found that the lighter red beans breakdown softer than other beans. I refuse to use the dark red beans, I think those are more for chili and etc.
Blue Runner brand sells bagged red beans as well.
In New Orleans, Mondays were laundry day in New Orleans and red beans and rice was an easy dish to put on the stove and leave. The dish is a standard offering every Monday in New Orleans restaurants. 
What's in my pot
As you know dried red beans are really hard. So they need to soak (this will also reduce the cooking time by about a third). When I'm in a hurry I rinse and clean my beans, put them in a pot of water, bring them to a boil, and let them sit for an hour then I begin my cooking process. But you can place the beans in a bowl of cold water and let them sit overnight. Make sure to sort through the beans as I have found hard small particles in mines. For some reason, my Momo uses to toss out the broken and abnormal darker beans, but I leave the broken beans especially after seeing all the smashing that was done to make creamier beans.
Another thing that I do differently is adding hot sausage to my beans along with smoked sausage, pickled pigtails, and smoked ham.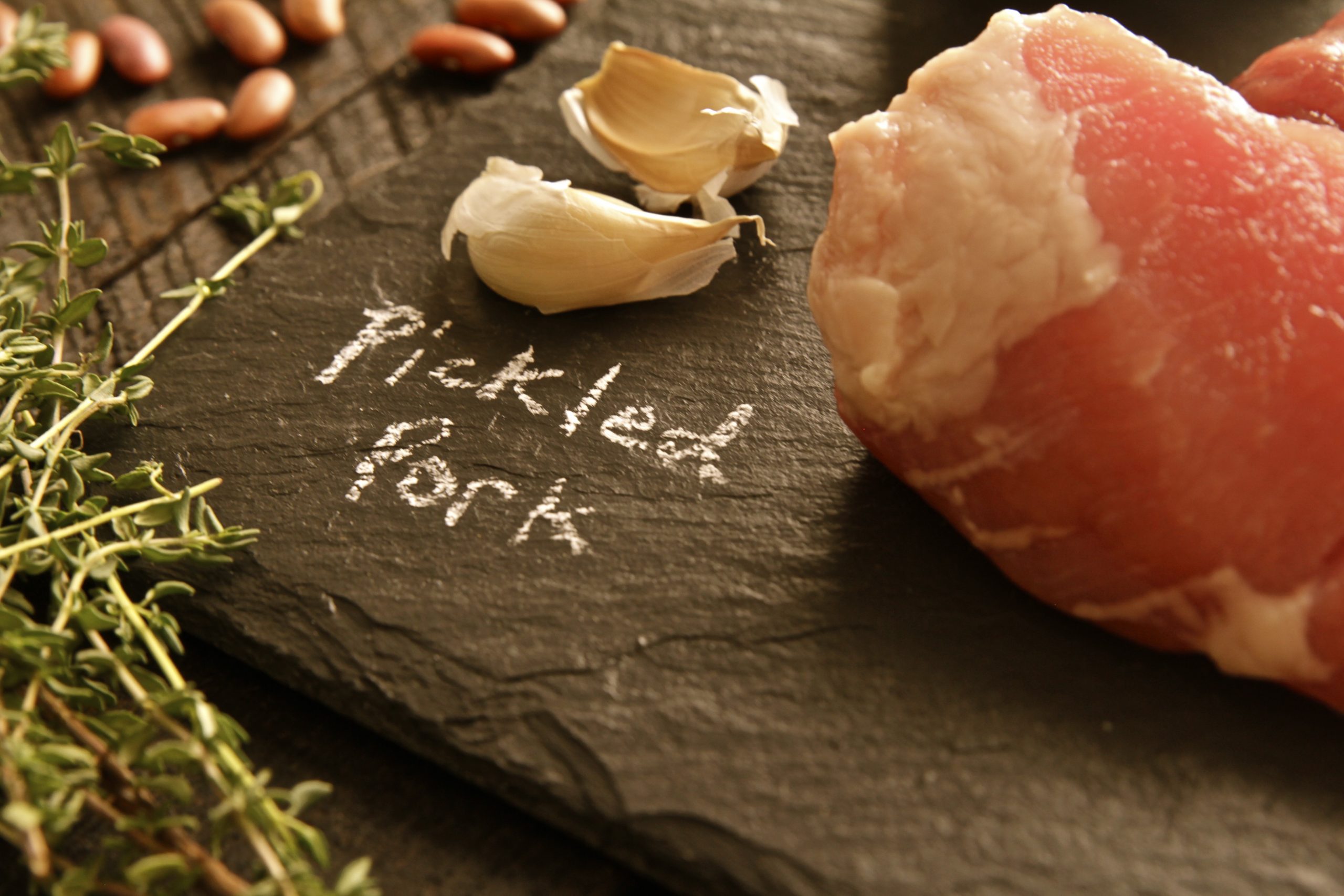 You may be wondering what the heck are pickled meat, pigtails, and Tasso??? Pickling Meat is a way of curing and preserving different types of meats and was developed before the days of refrigeration or easy access to ice for keeping meats cold. Pickled pork, or "pickle meat", as it's called in New Orleans, is what New Orleanians consider the perfect seasoning meat for red beans and rice, as well as other bean dishes. Some use ham hocks, some smoked ham, some even use Tasso. But you'll just all New Orleanians' will tell you that it ain't red beans without pickle meat. Some people just boil the meat with the beans, but my Momo taught me to boil the pickled meat in a separate pot to avoid a salty pot of beans. She would also sauté the cooked pickled pigtails before adding them to the pot of red beans.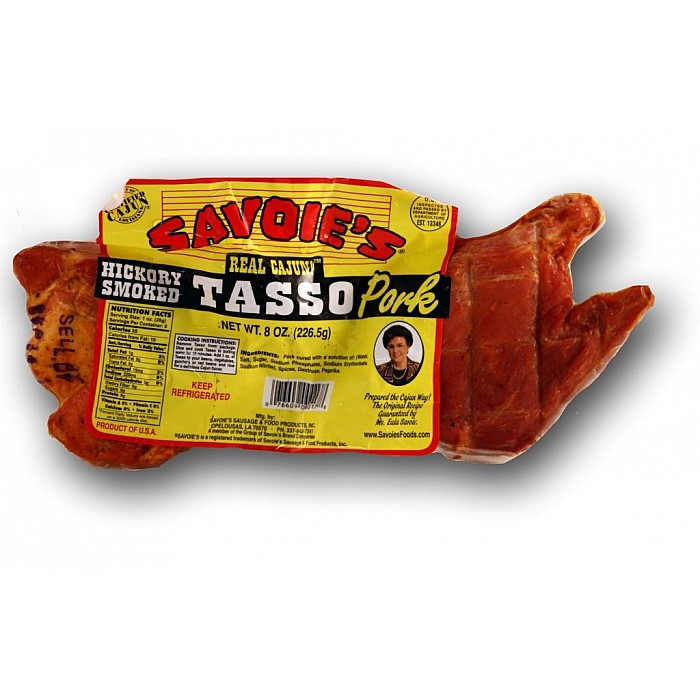 What in the world is Tasso? It's lean strips of boneless pork which are marinated in a special seasoning and then heavily smoked to create a Cajun delicacy. Tasso is sliced or diced into small pieces and added to beans, vegetables, gumbos, or red beans and rice to add flavor.
In addition to that my "Holy Trinity " consists of bell pepper, onion, garlic, green onion, and parsley. I do not like celery and try not to use it, but please adjust to your taste.
Ingredients:
6 cups Long grain white or brown rice, cooked
1 (1-pound) package Camellia Brand Red Kidney Beans or Red Kidney Beans
1 (32-ounce) container no-sodium chicken broth
2 cups of water, as needed
1 large onion, chopped
1 bell pepper, chopped
½ cup chopped parsley
½ cup chopped green onion
4-7 cloves garlic, minced
1 pound of Tasso, smoked ham, or pickled pork or a large ham hock
1 pound smoked sausage
3 slices of bacon, chopped
2 bay leaves
½ tablespoon of vegetable or canola oil
Hot sauce to taste
Creole or Cajun seasoning to taste
Salt and pepper to taste
Sliced green onion, for garnish, optional
Directions:
Rinse and sort beans. (Optional: Soak beans using your preferred method. I like to soak my beans overnight or the quick boil for 10 minutes and sit for three hours method. Soaking beans in water helps them cook up more tender.
Place beans in a large, heavy pot and cover with chicken broth and water. If needed, add fresh water mixture in a ratio of 1 part beans to 2 parts water.
Bring the beans to a rolling boil, then lower heat, and simmer for 1-2 hours, or until tender. Stir often, (so that beans don't stick to the bottom of the pot) and add water as needed.
Sauté meats in that same skillet, but separately with a bit of olive oil or vegetable oil, until nicely browned. Remove meat, save drippings, and set aside. (I still like to sauté all of the ingredients, rather than to just dump everything in the pot raw. Doing so heightens the flavor. Multiple cured pork products lend deep flavor to the beans.)
In drippings, skillet adds onions, green onion, and bell pepper sauté until tender. Add garlic, bay leaf, thyme, and sauté for 2 minutes, sprinkle with seasoning salt, stirring occasionally.
Add meat and sautéed vegetables to the beans. Water should cover all.
Continue to simmer for 1-3 hours, until beans are tender and creamy (continue to stir and avoid burning on the bottom of the pot).
To make creamier beans, remove 2 or 3 cups of beans from the pot, puree them with a mixer or blender, and return to pot. Add hot sauce, salt, pepper, and/or Creole seasoning to taste.
Serve over hot white rice, garnish with chopped green onions or parsley with buttered cornbread or French bread.