Should I visit New Orleans during the Coronavirus Pandemic?
More than ever now, people are asking me, "Hello. I wanted to ask you about New Orleans right now how is it with all this COVID 19 stuff. I was thinking about a vacation down there, but trying to see if it's even worth it?" My initial response is, "It depends on what you want to experience." And more often than not, the person would end our conversation with, "I hope I get to meet you when I'm there." I found myself repeating myself daily, so I decided I would blog about it.As I mentioned, it really depends on the what's and why's of your visit. What type of New Orleans experience did you plan on having? And why are you traveling to New Orleans?
Laissez less bons temps rouler???
The good news is if you are like me and absolutely love everything about New Orleans and want to dig deep into the heart and soul of New Orleans, I say, "Laissez les bons temps rouler."
I'll be straight up with you; New Orleans is not the Party City USA; it was before Coronavirus. We are currently in Phase 2 and staying until the end of August. Phase took looks like this; NO PARTYING, NO Nightlife, absolutely NO walking down Bourbon St or thru the French Quarter with a Hurricane or Daiquiri. There's a restriction on all ToGo Cups, meaning you can not go into any bar or daiquiri shop and walk out with a drink. If you want to drink, you must stay inside that establishment, and many are closed or have a cap on how many customers they can serve. Therefore, if you were planning to party, club hop down Frenchmen to hear a live band, walk down a jammed pack drunken crowd down Bourbon or show off your footwork at a New Orleans Secondline, I suggest you postpone your trip.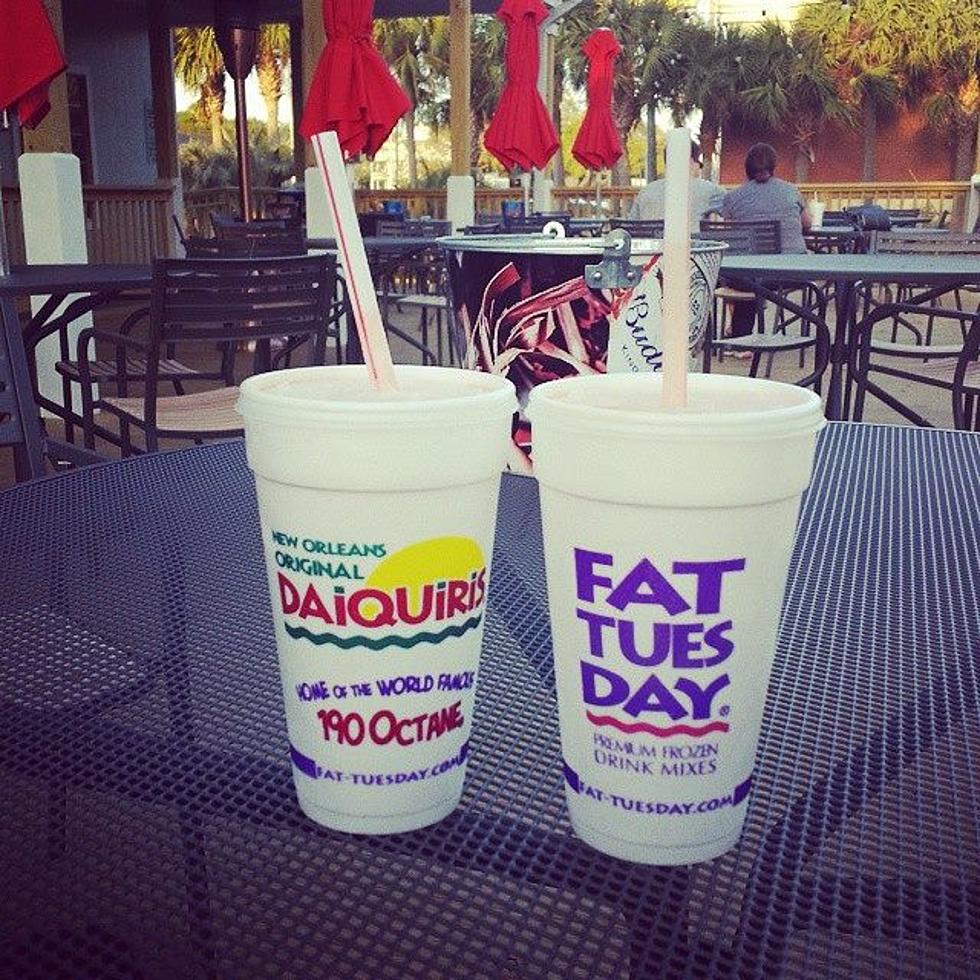 The time is now!
Right now is a perfect time to Experience New Orleans! If you ever been here, especially during the festival season, you know to allot for drivetime and waiting in line during your stay. It's hard to believe that there are no crowds, no wait, and no traffic in New Orleans at this moment. Imagine making reservations at one of New Orleans's top restaurants and being seated as soon as you arrive. I went to the Country Club a few times, and we had the entire courtyard to ourselves, including the pool and jacuzzi! Restaurants are sending out the freshest, hottest, and tastiest food than ever. I was given 5-star treatment at the Hilton riverside during my weekend staycation, and parking was free!I can go on about feeling like a Diva while Being a Tourist in New Orleans, but the reality of it all is all this fabulous treatment means businesses are losing money, and our tourism industry is at risk. I think…And this is why I say come to those of you who want to get to know my city.
Come get lost in New Orleans.
The city will open up to revealing all of her joys, secrets, and treasures. As you walk down our beautiful old streets, you will realize that you made the right choice to visit. New Orleans has a rich history and culture that you can explore, be it on a walking tour or going to a museum.
I believe the only way to experience New Orleans is on foot. I do not drive in the city. I either walk it out or bus it, and I love it as it allows me to truly enjoy the perks of living in such a vibrant town. I always discover things that are hidden in plain view. The architecture of the city, the small intricate details that had to been done with a tried aching hand, or retracing my playful childhood steps makes for the perfect day. Plus, while I'm out, I'm always taking pictures, and I get to look back and see just how beautiful New Orleans is. So, make sure to snap as you go through the city and pay attention, search high and low as you will discover the true meaning of New Orleans.
https://animoto.com/play/Ok5SIRYxSCFWWK1Gdv7fbg
Cemeteries are big with tourist, I grew up with them being on my block and do not understand why someone would want to visit a tomb of someone they do not know, but I know how they can pull you in. I spent my childhood using the exits as shortcuts, and the cemetery was the backdrop for Spooky Hide in Seek. There are cemeteries you can visit for free, but everyone flocks to St. Louis #1 Cemetery because Marie Laveau and other NOLA Icons are buried there.
Befriend a local
New Orleans is only what she is because of the locals, so if you have a friend here, you're good! New Orleanians makes New Orleans come alive, we give her a heartbeat, a soul and a voice. Nothing compares to visiting New Orleans and being greeted by a thick accent welcoming you to the city, and sadly this is what you will miss. To Experience New Orleans, you need a local to shine the way. Interacting with the locals is what makes New Orleans one of the top traveled cities in the world. It doesn't matter if you do not know anyone personally. Still, engaging with the hotel housekeeper, taxi driver, bartender, and all those who are working to make your trip sooo New Orleans is crucial to your vacation. I highly recommend joining a NOLA social media group, be a follow a blogger and New Orleans fueled hashtags and engage in the conversation. I have befriended several people. Actually, I have a few good friends through sharing my NOLA experiences on social media.
Be a Foodie
If, by chance, you are reading this between Saturday, August 1 – Sunday, September 13, 2020, you will be pleased to hear that the annual Coolinary New Orleans Restaurant month is happening now. Coolinary New Orleans, the yearly summer dining promotion, returns at a time when restaurants need help the most.https://www.neworleans.com/coolinary/But even if the date has passed and you are a foodie, it's your time to eat your way through New Orleans! Find small local, family-owned restaurants, eateries, snowball stands, and bars is a great way to help these small business owners keep their doors open. There's no going wrong with eating in New Orleans, besides a few pounds, but embrace the NOLA weight! It means you were having the time of your life!
Stay and Shop Local
If you follow me, you know, I'm anti-Airbnb, but some New Orleans homeowners have been able to benefit from the business, but not as many as those who live out of town even as far as overseas! By staying in the community, you will have the feeling of living like a local, but you have to really want to experience that lifestyle. It makes no sense to book an Airbnb in an urban community and go from the car to the door and repeat. Venture out, if only sitting on the porch and speak to your temporary neighbors. New Orleanians typically lookout for those on their block and may have a relationship with the owner, which is great for you, so speak. A simple smile, wave, and hello will do. Hospitality is a must in New Orleans. We give it and love it in return.
After you did your research about the neighborhood, I suggest you venture out to the cornerstone, a local boutique, nail salon, or neighborhood bar. Many small businesses may not have popped up on your internet search, and the only way to find them is to go out or ask a local. New Orleans has Kid ran businesses, and they would love your patronage! There may be a Pop Up Shop where you can find everything New Orleans from crafts to tasty pralines. You may have a day where you want to relax in the backyard or porch, listening to our local radio station. On those days, you may want to walk to the corner store, which is actually part liquor store. Every New Orleans neighborhood has a cornerstone or gas station where you can get you some delicious cheap eats, including $1.99 breakfast platters, seafood po'boys, and other local favorites.
NOLA is Family Friendly
It's also a great time to bring the kids. Bourbon Street is clean enough to eat on, and it's basically sin-free. All of the Audubon Institutes are open, such as Audubon Zoo and The Aquarium of America, but reservations are needed. Museums are open, and so are the parks. City Park is open but not Storyland, which is my favorite, but you can do outdoor activities like canoeing, paddle boating, and bike riding.




New Orleans and COVID-19
Lastly and most importantly is that you follow all of the Corovirus guidelines from the CDC and for our city. Our mayor, Mayor Latoya Cantrell, is not playing about the safety of all her citizens and visitors. She will shut it down and bring up back to Phase 1 if the numbers increase. Research is essential here, because we may not be in the same phase as your town. Bring a mask, a few masks to be precise, as masks are required inside every building. Make sure to practice social distancing and proper and frequent handwashing, and all will be fine.
Phase Two: Safer at Home
Continue to stay home except for essential needs and other permitted activities on a limited basis.
Everyone must wear a mask or face covering when performing activities in public.
Practice social distancing, wash hands often, and frequently disinfect surfaces.
Let me add that from my own experience as well as in hearing, the airlines require a mask, but social distancing is not put in place as we were told. Planes are at capacity flying into the city more than out I here I was traveling with my family so having someone in the middle seat was ok, but I do not know how I would feel if it wasn't my family. I'm going to Chicago, so I'll let yall know if I had an anxiety attack.
As always, practice personal safety.
If you practice safety awareness, you will have the upper hand no matter what city you live in or the towns you visit. Really, it all comes down to this. If you feel like you're somewhere, you shouldn't be, then leave. Don't carry cash or show off, aka flaunt your stuff.Here's a short video of me speaking on safety here in New Orleans, as well as things happening on my block today.https://youtu.be/4gBUKrSUh_INew Orleans is full of incredible life adventures outside of what you see during the Mardi Gras season. So, come on down and get drunk off New Orleans without indulging in liquor! Yes, come on down, let the essence of the city intoxicate you! Come get drunk in love off the spirit of New Orleans as you take in all that she is. Bring your significant other it will make for the perfect romantic vacation!