There's a scent floating in the New Orleans air that's reminiscent of my childhood mixed with a fragrant burst of something wonderful that can happen any day now. Have you ever smelled a feeling in the air? I have, and more so being home now. It's not that funky, stinky scent that some complain of, but I think something wrong with their noses or, shall I say, perception of New Orleans. Those with turned-up noses do not know what it means to love New Orleans. There may be those who survived Katrina and can still smell the stagnant waters and the mold that lingers in certain neighborhoods. But the scent I'm speaking of is a good one.
In New Orleans, even the thick humid air can smell of all things good. If you ever saw the cartoon "Woody the Woodpecker," when something was cooking, the aroma would turn into a hand floating towards the person, motioning with its pointer finger to follow the smell. That's New Orleans, except that you will actually get a taste of the delicious goodness that it brought you to, instead of getting hit upside the head by reality. The smells are a figment of your imagination, like when watching the cooking channel, the screen has you under a spell wishing for eat-a-vision and smell-a-vision..lol.
I can't say it's the welcoming of thick humidity topped with airplane fumes that you can cut with a knife slicing off your first taste of New Orleans. It's not the sweet scent of blooming magnolias or jasmine flowers, nor is it the concoction of spices and seasoning such as garlic, lemons, and onions boiling in a big outdoor pot awaiting give flavor to crawfish, crab, and shrimp for a neighborhood seafood boil… Nor is it the mouth-watering smell when you travel to New Orleans East and are greeted with freshly baked Bunny bread or roasting of coffee beans at Luzianne Coffee Plant. It's not the muddy Mississippi or the swamp waters that release the smells of underwater life. Nor is it the famous scent of liquor and piss soaked streets and sidewalk of Bourbon St or the French Quarter chef adding the finishing touches on the gumbo. New Orleans has this scent, fragrance, aroma that is an indescribable blend of it all, but once those fingertips dance around your nose, giving you a whiff of it, you will want to live in it, your sense will explode, and your heart will swell. The scent of New Orleans is so intoxicating, and there's not sobering up, there's no fix, but to be here.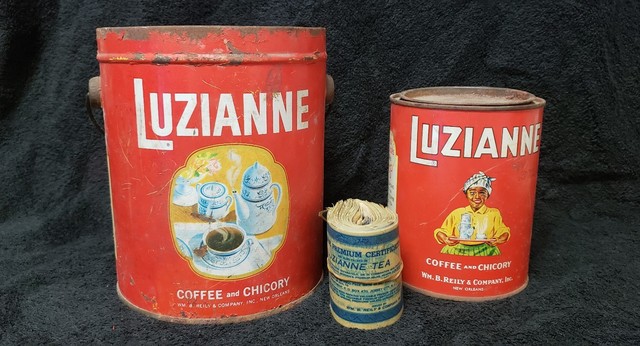 Today that smell brought me back to my childhood, maybe ten years old or so, sitting in the window seat of my favorite cousin's bedroom at their townhouse across the river in Algiers. We would sit, stare out into the mass of trees and the beautiful sky as if it was a paradise full of dreams to come true, talk for hours, plan out our dream lives with the certainty that our spoken thoughts would come true.
We both spoke of a life living in big mansions with every amenity possible, from pools to our very own rose garden. We did not want the typical pets. No, we dreamed of owning chimpanzees and lions as pets with diamond crusted collars. We lived in the era of watching Michael Jackson's magnificent life and just knew if his humble beginnings would lead to a life of stardom, we at least had a shot at a nice life as well. His life laid the foundation for our dreams.
Unlike, my cousin whose plan was to be a big-time attorney and corporate executive, I wanted to be a mommy with ten children and be a grade school teacher…Why I'm thinking now, but I wanted to be like my Momo, and she was all things great in my eyes. My Momo was a mother of nine and dreamed of being a teacher, but she worked as a nanny, and then life took center stage.
She found pleasure in raising her children and grandchildren, teaching Sunday School, doing missionary work, and sharing life's lessons to those who sought out her wisdom, a life still filled with kids…She said she lived through us and felt proud of our individual accomplishments as if they were hers.
So, looking back, my wish to be the "Lady who lived in a shoe with so many children she didn't know what to do" wasn't a bad life goal. My life as a mother, adoptive mother, foster mother, and Auntie Dee to my nieces, nephews, and even kids who weren't directly related to me enabled me to touch so many lives. My niece is a teacher, so in many ways, our dream came to fruition through our family tree. . . Some days I wish I dreamed a little bigger, if only for me. It's been a blessing to care for others, but sometimes I wonder what life would have been like not being a caretaker…
Maybe, it was just that intoxicating smell of what could have been that has me feeling like being a caretaker was a waste of my time. There are days when I'm shown that my sacrifice was nothing more than a doormat for some… Maybe, it was just that intoxicating smell that has me feeling like there was supposed to be more to me. Maybe, taking the high road to the North, escaping a life of pain in New Orleans, only to find out that the trials of life travel the high road too. But you know what, it's not over. The smell filled my spirit just at the right time. I served my purpose, and I did a wonderful job taking care of others, and now I can do me.
I'm back in the land where I was forced to escape, only to come back to show her that I did okay for myself, and I sense she is proud of me. Proud that I listened to my elders' advice and stayed in Minnesota, proud that I survived an abusive marriage, well I continue to survive all that comes with living with a determined spirit. There's no safe place. My life only got better because of me. Things that had gone on in New Orleans happened in Minnesota—murder, sex, drugs, and the list goes on—it was there. I married a drug dealer in Minnesota, one of the biggest ones at that, but I turned it around and got out.
Years later, I'm home, and she greeted me with wide-open arms, allowing me back home to live in the promised land that my ancestors built for me. They made it here, and I have full rights to claim my inheritance and live off their harvest. The fingers of aroma made their way to Minnesota, tapped me on the shoulder, and filled my nostrils with the loving soul of New Orleans, pulling me back into her bosom, filling my tummy with her milk and honey. I have no regrets about the days of yesterday. I know those who truly love me appreciate and love me for all that I gave up for them. They are in the stands cheering me on, and some have found themselves caught up in the rapture of the scent of New Orleans and found their way back home as well. I realize it's time for me to do something for myself, and I know they will support and encourage me on my new journey.
Despite it all, it's unbelievable, it amazing that my life managed to be all that it is. I made out OK, and even though starting over is hard, I'm the happiest I have ever been since I have moved back to New Orleans. I'm sitting here smiling for the first time in my life, looking back over it all, I made it.
Yes, it's my time, and I'm so happy that the winds of New Orleans found me, it's fragrant dipped fingertips lead me home is proof that the best is yet to come.